Hardware, Supplies & Parts

Not Matter The Job, We Have What You Need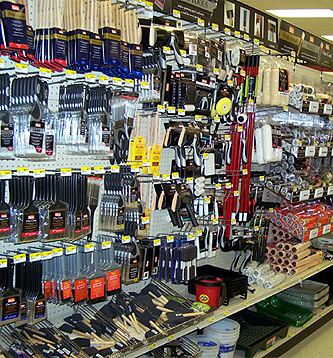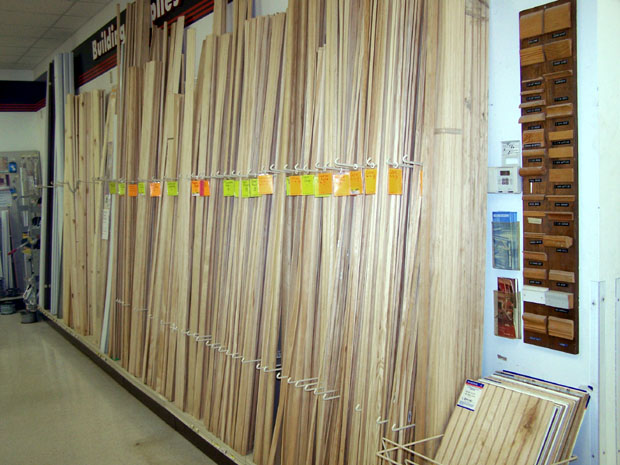 Hardware is One of Our Strong Points

Hardware is one of our strong suits. We stock all sorts of parts and supplies for any plumbing, electrical, or carpentry project. We have fasteners of all types and sizes, brackets, hangers, hinges, clamps, valves and fittings, conduit, pipe, filters, clamps, plumbing and electrical fixtures, locksets, masking tape, duct tape & electrical tape, flashlights & batteries, door & window hardware, threaded rod, caulking, glues, car care products, and MUCH MORE!!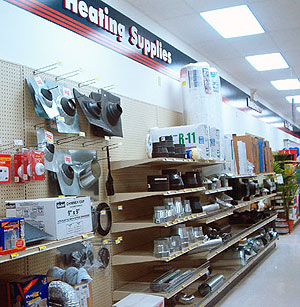 For your electrical needs, we stock a wide assortment of electrical parts and supplies including electrical wiring, tape, conduit, fuses, extension cords, lead lights, electrical connectors, duplexes, assorted fittings, light fixtures, & bulbs. We also have fuse boxes, circuit breakers & panels, wiring devices – switches, outlets, & dimmers, wall plates, and specialty tools.
We stock stove pipes in several sizes, caps, thimbles, hot & cold duct vent pipe, vent covers, air filters, flue parts, insulation, energy saving thermostats, fireplace tools, and more. We also carry Salamander oil fired heaters.
In our plumbing department, you'll find PVC pipe and fittings, copper tubing, both soft and rigid, pre-cut lengths of copper pipe, plumbing fixtures from MOEN, the leader in faucets, a vast array of iron and galvanized pipe fittings, glues for the plastic pipes and fittings, and solder and flux for sweating copper.
We have all of the parts you'll need for any drain or venting requirements, and sewer pipe – both in straight rigid sections as well as in 100′ flexible coils. We also stock driveway tiles in various diameters and leech field pipe.
We also have pipe insulation wrap, valves in all sizes and composites, replacement valve O-rings, teflon tape, and more.
Is it time to replace that leaky faucet! Our MOEN lavatory and sink faucet sets are top quality and guaranteed! We have several styles to choose from and we're sure you'll find the set that is perfect for your application.
Our in-stock assortment of handtools and supplies is 2nd to none. Our display racks are always stocked and well organized.
You'll find Levels, Screwdrivers, Hack Saws, Putty Knives & Scrapers, Cold & Wood Chisels, Drill & Router Bits, Saw Blades, Chalklines, Pry Bars, and Wallpaper Tools.
Not only do we have it, but we have it in every shape, size and color!
Measuring Tools, Squares, Utility Knives, Surform Tools, Hammers, Nail Sets, Wrenches, Glue Guns & Sticks, Nut Drivers & Ratchets, Staple & Brad Guns, Riveters, Tool Boxes & Organizers, Saw Horses, Benches, Pliers of every shape and sort, Automotive Tools, Files, Socket Sets, Clamps & Vises, Specialty Tools, & Much More!